How to Enroll
Click the link below to enroll through BENEFEDS from the convenience of your desktop or mobile device in minutes.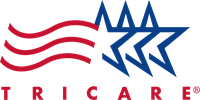 Get the comprehensive vision care your family deserves.
TRICARE members, like retired members of the uniformed services, their families, and family of active duty servicemen and women, are eligible to enroll in VSP for their vision care. CHECK YOUR ELIGIBILITY & ENROLL.
To Top
DID YOU HAVE A LIFE CHANGE?
Newly eligible members can enroll in VSP Vision Care within 60 days.
Have questions about VSP? Contact us. Call 800.807.0764 or visit vsp.com to learn more.
My VSP eye doctor took longer than usual examining my eyes. My eye doctor informed me that I had a gray ring around my cornea, which is a sign of high blood pressure, and referred me to see my primary care physician. My PCP confirmed the diagnosis and provided treatment. I'm truly convinced that you can definitely find health problems through an eye exam.